Design your consumer journey
Novel CX enables business owners to create differentiated experiences for their consumers with a no to low-code approach empowered with cutting edge AI.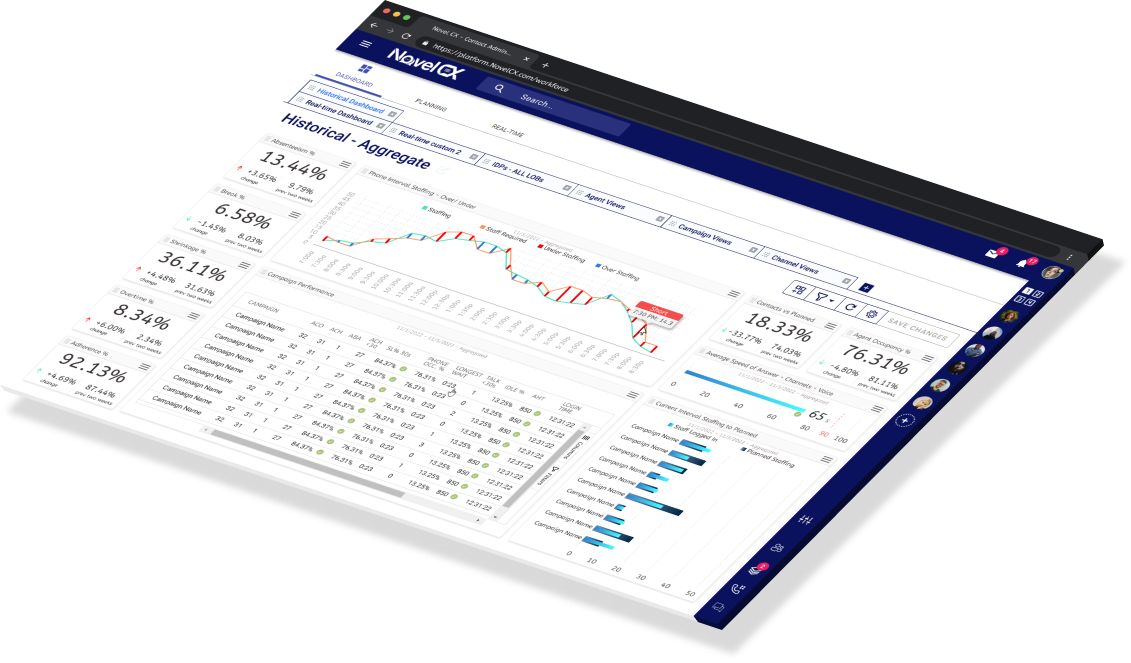 Leverage the latest AI language models like Chat GPT to delight consumers
When calls, chats, or text come in, leverage large language models like ChatGPT to provide resolutions powered by Novel CX proprietary ML Technology.
With no code, train your AI model to understand intent, then offer immediate solutions
Integrate your existing documents or CRM to provide scoped trustworthy responses.
When a handoff is required, make it seamless and empower them with AI agent Assist
Your agents have access to the summarized intent and relevant context.  Empower them with agent assist powered by Novel CX.
No agents, no problem Leverage our Gig CX marketplace for that human-touch
Your AI will serve as the co-pilot to your extended virtual staff, giving you peace of mind that the right answer is a question away.